The 2022 Subaru Love Promise Customer and Community Commitment Award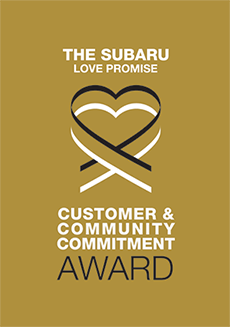 We've been nationally recognized for our dedication to our customers, our community, and the Subaru Love Promise.
We're honored to receive the 2022 Subaru Love Promise Customer and Community Commitment Award. This award nationally recognizes elite Subaru retailers who provide an exceptional customer experience at every interaction with Subaru. These retailers have also demonstrated an outstanding commitment to supporting passions and causes in their local communities in important areas such as the environment, community, health, education, and pets.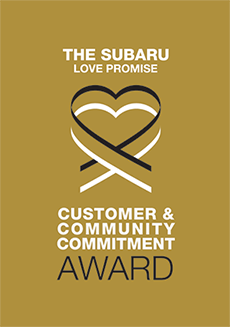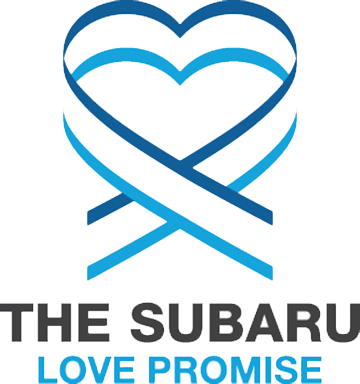 What is the Subaru Love Promise?
Subaru and our retailers believe in making the world a better place and the Subaru Love Promise is our vision of respecting all people. This is our commitment to show love and respect to our customers and to work to make a positive impact in the world.
How is Blaise Alexander Subaru of Lewistown dedicated locally to the Love Promise?
At Blaise Alexander Subaru of Lewistown, we believe in something more. We believe in being a positive force in something bigger. We believe in helping our community. Not just by our donations, but by our actions. We believe in setting an example for others to follow. We believe the relationships we build should last a lifetime. We will strive to ensure that love is felt not just by our customers, but by all. We do this because we feel it is the right thing to do.
Mifflin County Christian Acadamy
The Abuse Network, Shelter Service Inc
Love Promise Stories from Blaise Alexander Subaru of Lewistown
Subaru and Blaise Alexander Subaru of Lewistown believe in making a positive impact on the communities in which we live and work. We uphold that belief through our Love Promise Community Commitment. Every month, we select inspiring stories from customers and partners from around our area who strive to support our collective commitment and feature them here
Stryker - cindy s
Stryker was dumped in a local cemetery. A Good Samaritan picked him and brought him to Rescue Our Furry Friends. We posted him on Facebook, hoping to find his owners with no luck. We scanned him for a microchip and he didn't have one of those either. So we held on to him for two weeks and no one came for this sweet boy. Stryker is a 8 month old male yellow lab mix. Stryker spent two months in his foster home until we got him completely vaccinated for rabies, distemper, and kennel cough. He was tested for parasites and neutered. Stryker got a wonderful family because of the adoption event we held at Blaise Alexander in Lewistown.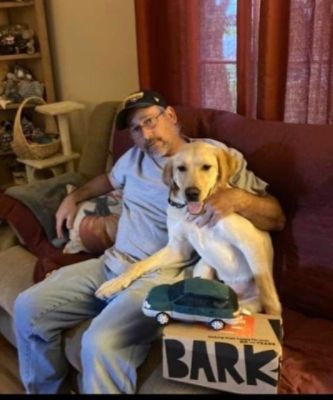 ---
The Juniata Valley YMCA is so grateful for Blaise Alexander!!! - Victoria S
The Juniata Valley YMCA holds basketball leagues for kids ages 4 through 18 as well as adult basketball leagues. The scoreboard in our blue gym is over 35 years old and never works correctly. This is very frustrating to the participants, the coaches, and the referees. The JV YMCA operates on a shoe string budget, and could not afford to purchase a new scoreboard. When Blaise Alexander heard we needed a new scoreboard for our blue gym they stepped up and purchased a one for us! Everyone who is involved with our basketball programs is over the moon about the new scoreboard! No more keeping time with a watch, or using a flip board to keep score when the scoreboard decides not to work. Thank you from the bottom of our hearts Blaise Alexander for not only helping the YMCA, but also for your continued support of our community!!!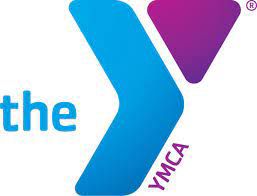 ---
Hope, Love, and Warmth - Whitnie H
For the month of June, we partnered with The Leukemia & Lymphoma Society (LLS) to spread hope, love, and warmth. Members of the Subaru Lewistown team delivered 80 blankets and messages of hope cards to Geisinger Cancer Treatment Center in Lewistown. 💙 #BlaiseAlexander #SubaruLovesToCare #giveback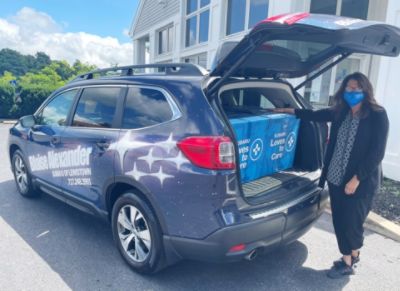 ---
Commitment to Education, Community and Industry - Douglas S
A HUGE thank you to the Service Department staff at Blaise Alexander Subaru of Lewistown. The Service department recently donated wheels and tires to the Mifflin County Academy of Science and Technology Automotive Mechanics program. The donation items are used by the students to practice tire tasks, gain confidence with these performance tasks which leads to success in the auto industry and community. On behalf of the students and staff, we graciously thank you and look forward to cooperatively building a future for the students.
---
Jack's Mountain travel baseball - Mike W
Jack's Mountain travel baseball team would like to thank Blaise Alexander Subaru of Lewistown for their generous donation to our organization. With support from local businesses like Blaise Alexander of Lewistown our multiple baseball teams are able to travel around the state and surrounding states to play baseball throughout the summer. These donations help to cover the costs of uniforms and travel expenses also. Thank you again for your support!!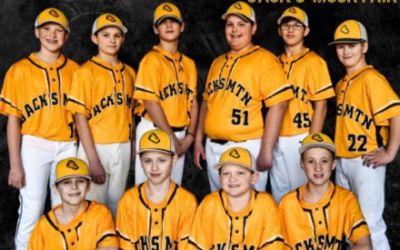 ---
Lewistown Rotary St. Patrick's Event - Christina C
Lewistown Rotary would like to thank Blaise Alexander Subaru of Lewistown for sponsoring Rotary's St. Patrick's event. Their donation helps, Lewistown Rotary continue to support our community with such things as Dictionaries for all Mifflin County Third Graders, Service Above Self Scholarships for Mifflin County High School Seniors, Mifflin County Science Fair Students, Mifflin County Academy Scholarships, Mifflin County Veterans and other local needs that Rotary supports throughout the year. Thank you again for your generosity and supporting Lewistown Rotary Club!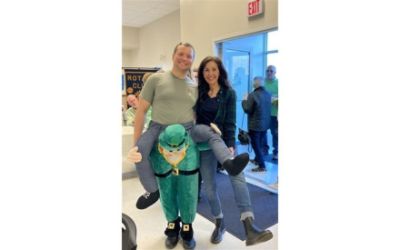 ---
Random Acts of Kindness - Whitnie H
During the entire week of February 14, Blaise Alexander Subaru of Lewistown participated in Random Acts of Kindness. The family-owned dealership located in Burnham, Pennsylvania, is very active in their community and wanted to do something a little different this year. The dealership went through new ownership back in 2019 and the Subaru Team wanted to go out and interact with members of the community to build a better relationship with their new neighbors. Members of the Subaru dealership surprised individuals and families by covering the cost of their meals, gas, and groceries! The Subaru Sales Team made Easter baskets that were then handed to children at a local retail store. Every recipient was humbled by the generosity and held up signs that helped to continue spread kindness even further. The signs contained quotes and sayings that were then shared to social media for the week-long Blaise Alexander Subaru of Lewistown Kindness Campaign.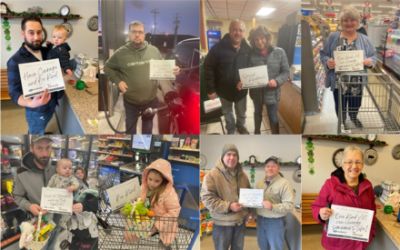 ---
Sacred Heart More than an Auction - Christina C
Sacred Heart School is very grateful for the community support we receive from businesses like Blaise Alexander Subaru of Lewistown. Not only did they sponsor our auction, it was great to see Blaise team members at our event as well. They even purchased a class Christmas Tree to show off at the dealership. Blaise Alexander Lewistown and Subaru are great examples to our students of what supporting local really means.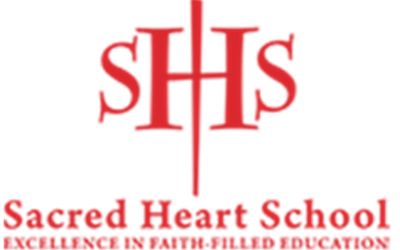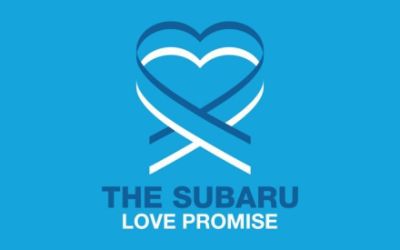 ---
Chance - Cindy S
When Chance came to Rescue Our Furry Friends, he was 9 months old. Chance was rescued out of an Amish puppy mill. Chance is a male Great Pyrenees. Chance came to us with limp, we thought maybe he hurt his hip. We immediately got him to the vet to get a check up, vaccines, dewormed, neutered and to have his leg checked. The vet called me that day to inform me that it wasn't the hip. Chance's leg had been broken and nothing had been done to it. The leg was healed but not correctly, at this time surgery was not needed. Chance would have the limp for the rest of his life. We immediately started him on joint supplements to help. Chance found his new home and family during the Subaru Loves Pet event that we held at Blaise Alexander in Lewistown. I explained the leg issue and they had no issues with it. If he needed surgery down the road it would happen for this sweet boy. Chance got adopted a couple of days after the event and is enjoying his new life and family.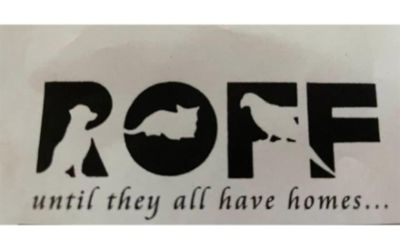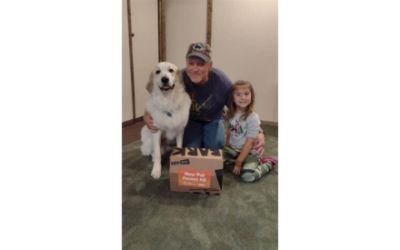 ---
Commuunity Support - Craig T
Each year, MCCA hosts a Benefit Auction to simply help make ends meet. Due to Covid, not every Business was able help as usual, and we weren't even able to get out to many places. Blaise Alexander Subaru of Lewistown stepped up and helped in a great way. Not only did they help our auction, which helped our school, but they did it by helping some of the local Restaurants in our Community by Donating gift certificates to our local eateries. It was a Double even Triple Blessing as it helped everyone - 1. Our School, 2. the Local Restaurant, and 3. Even the high bidders who get to enjoy the Gift Certificates at the local restaurants. Thank you to Blaise Alexander Subaru of Lewistown for your Community Support - especially during the struggles of this past year. You helped make our auction successful.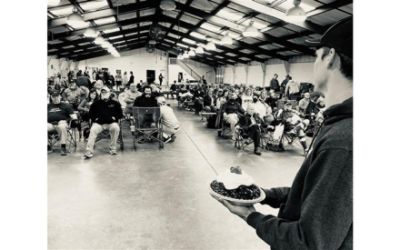 ---